Created by: Lawrenz Lano

First appearance:
The Unconventionals #1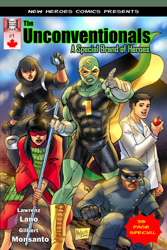 Other appearances:


The Unconventionals #2, #3,#4



Other Pictures: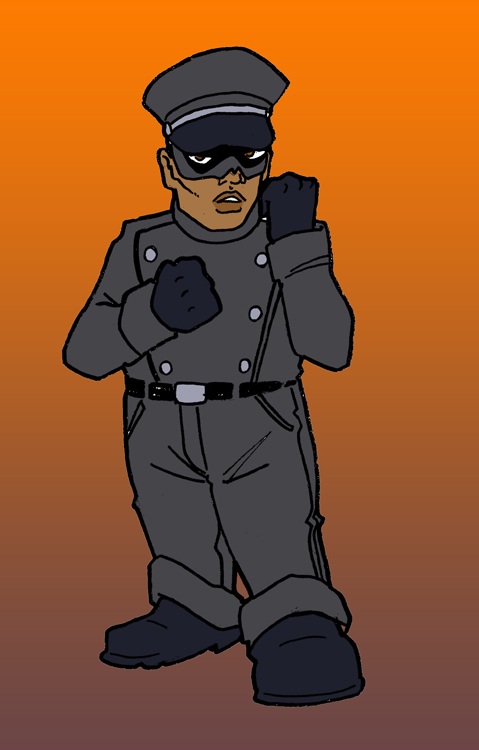 Art done by: John Ridley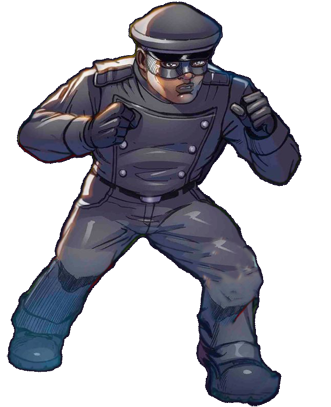 Art by: Grace Solórzano Ramos






© 2013 Gaia Force by Lawrenz Lano

Real Name: Malcolm Davis
Hair: Black
Eyes: Brown
Height: 4 foot 5 inches
Age: 43
Country of Origin: Canada
Occupation: Mechanic/chauffeur
Base of operations:

Pointe-Claire, Canada


Classification:

Human



Ethical alliance:

Good




History

Malcolm was hired as a mechanic and chauffeur by the Nolan Residence. He hasn't spoken much about his past, but his brother Leon is a high ranking police officer in the Montreal Police Force. The two brothers had a strained relationship for a long time, but after their mother's death, the two became close again.

Malcolm had always resented his brother's 6-foot stature, and resented even more the fact that he became a police officer. Malcolm had been bullied countless times as a child, but his brother had never tried to protect him. He had believed that Malcolm should learn to fight his own battles in order to make his place in the world. So Malcolm had found it insulting when his brother decided to become one of those who were supposed to serve and protect. After that, the two lost touch and Malcolm almost forgot about him, but when their mother died, the two reconnected.

They never became friends, but earned each other's respect, and Leon even offered him a job as a mechanic for the Police Force. Malcolm turned it down, preferring to make his own mark in the world and when the Nolan Residence placed an ad for a chauffeur and mechanic, he went to apply.

When he came to the interview, Malcolm was stirred by the kindness he received from the residents. He had never seen so many "challenged" people having such a great time. Then he met Susan Jenkins. Her kindness was infectious and as she explained to him the success of the Residence, Malcolm felt that he had found his calling. He had found a place where he felt he could do a difference.

He was hired and eventually met the young man who actually ran the place. His name was Alex and even if he did not seem to be challenged, he was. Like all those here, he struggled every day to overcome his handicap, but unlike most of them, his handicap was also a gift. Alex also went by another name, Ricochet, and along with a handful of residents, they were crime fighters, or at least trying to be. They went out every night perfecting their skills and bringing justice where they could. They even had a name, The Unconventionals.

Moved by their altruism, Malcolm offered to help them in his own way. He had a connection to the police and could access certain information to help them in their mission. When the group decided to take their role one step further and enter the big leagues, Malcolm agreed to become their personal chauffeur and an official member of the team.


Powers

Hardrive has no special powers, but is an expert mechanic and pretty savvy at computer hacking.


Paraphernalia: Hardrive carries an electric baton for close encounters.